Ebony and Ivory have earned their Wings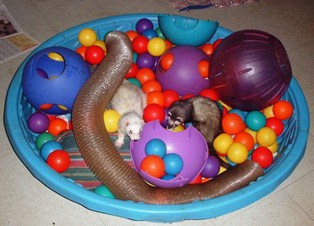 Ebony AKA Velvet A Female Black Sable, DOB January 2005
Ivory AKA Fluffy A Silver Male, DOB January 2005
Ivory earned his wings
Ebony earned her wings on March 23, 2009

Arrived at the shelter June 30, 2005

Ebony and Ivory were originally turned over to the Oswego ASPCA. They had been abandoned in a dorm room. They got lucky and the other college students found them, and contacted the ASPCA. They in turn contacted Western New York Finger Lakes Ferret Association in Fairport New York. This shelter is now closed, so I agreed to take the two fur kids to find them a new forever home.
Christmas Gifts Picture - 2008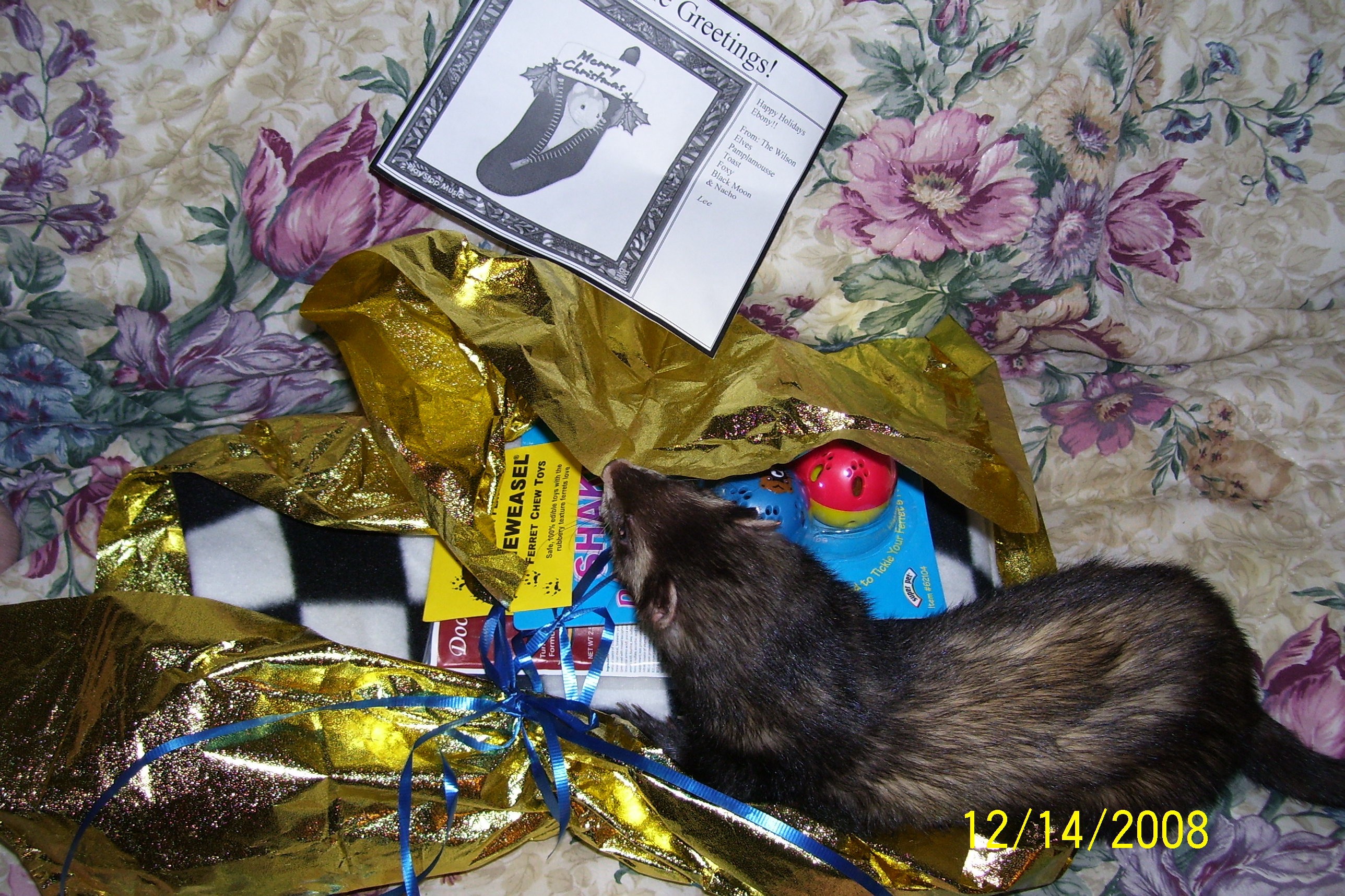 For Ebony from Lee!